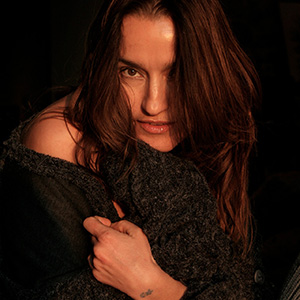 Tita Bonatsou was born in Greece. She studied film directing at the National School of Film C.S.C. in Rome, Italy and continued with art and photography at Hunter College N.Y. USA. Her art work has been show cased in numerous individual and group exhibitions, all over the world, such as the USA, China, Italy, Russia and Greece.
She has worked as a TV direct, photographer and presenter in the most important Greek and American tv channels. Tita Bonatsou currently lives in Athens and is working on her latest innovative project:
'Tita Hellas silk scarves' & art objects. She creates premium quality, 100% organic silk scarves and accessories with prints of her work as a fine art photographer- all conceived, inspired in Hellas and produced in the beautiful city of Soufli at the northern part of Greece, Thrace.