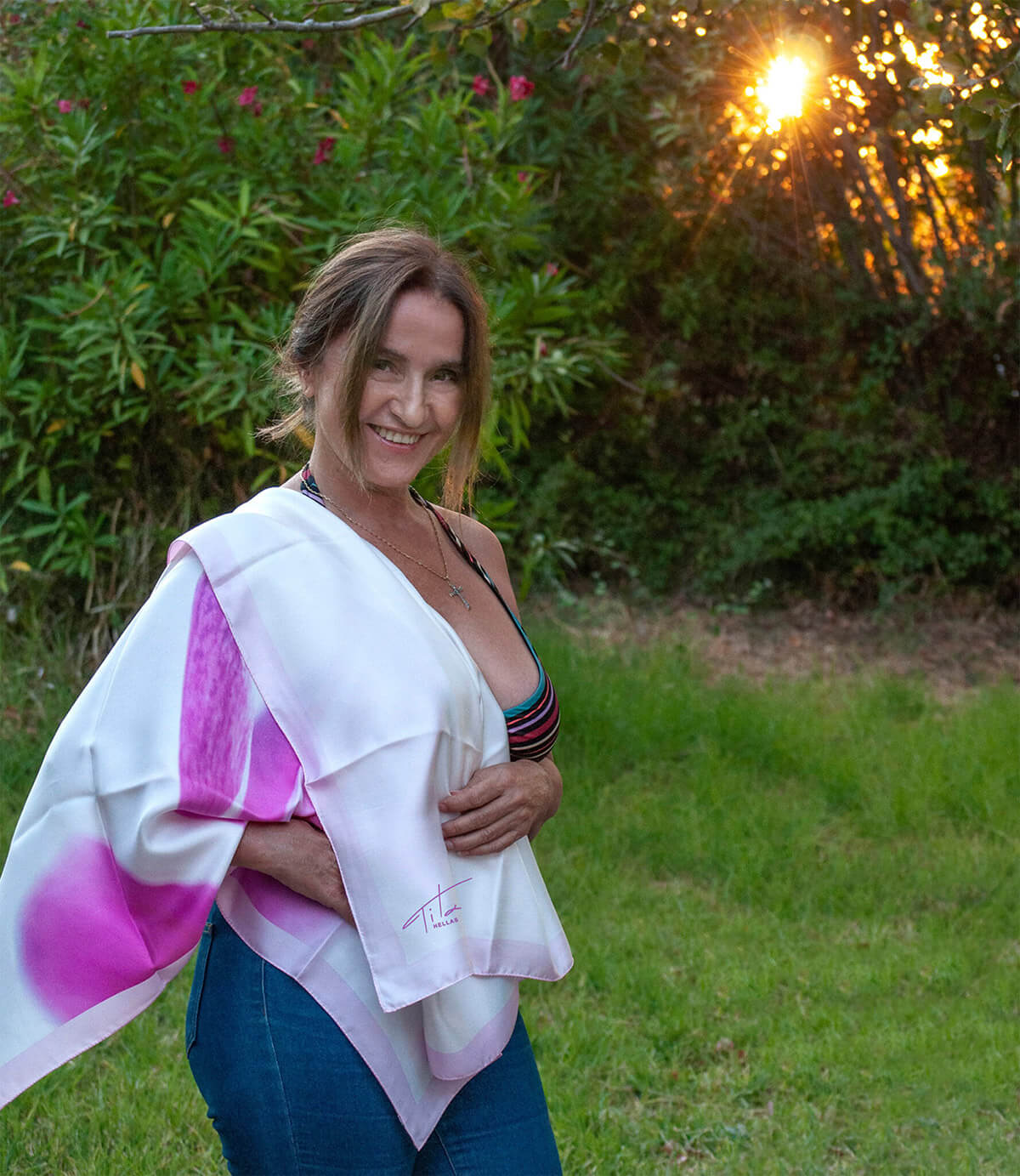 How I was inspired to make artistic, pure silk scarves.
Hello! My name is Tita and I am a professional fine art photographer from Hellas (Greece). I adore Nature and for the past years I photograph Flowers almost exclusively. That's how I created my "Secret Garden" project, which is the inspiration for this first Silk scarves collection. I had a solo exhibition in a museum in China  and I visited an old silk factory in the countryside of Shanghai. I was amazed by the atmosphere, the materials, the process, the bright colors, the workers, the tradition etc.
When I came back to Athens, with the inspiration of Shanghai, I decided to print my photography on silk scarves, portraying the most sensational flowers, aiming at making women more beautiful, mysterious and fascinating…
All process stages, the origin of the organic silk, the handmade sewing, the photo capturing, my dream and our final product Tita Hellas, are made in Greece…even the names are inspired mainly by Ancient Greek Mythology!
I believe that the combination of fine art, sensual flowers and luxurious silk, creates irresistible charm.
I love the fact that my photos, in the form of scarves, can now gently embrace you and your loved ones.
"I believe that the combination of fine art, sensual flowers and luxurious silk, creates irresistible charm."